Contactați-ne
Telefon
România
28.08.2023
Bossard & KVT Austria with fastening solutions for air conditioning/HVAC systems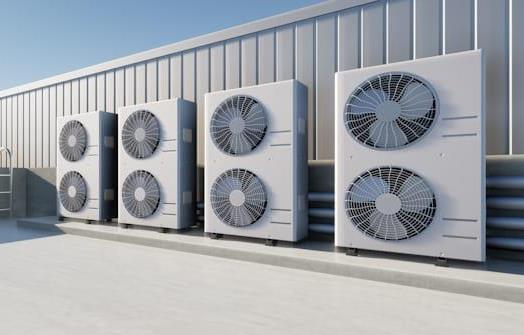 Heat pumps and ventilation systems - tight and safe with the right riveting technology
"Blind rivets and air-conditioning technology, it just fits like a glove." When Ralph Rammersdorfer names the rivet as a preferred fastening element in HVAC systems (heating, ventilation and air conditioning), then he does good reason: "Blind rivets not only guarantee the necessary tightness of the housing, for example of heat pumps, but can also be set easily, quickly and error-free."



Anyone who observes the fastening technology too late will be punished...
Our product manager Ralph Rammersdorfer is responsible for riveting technology at Bossard & KVT Austria. His experience and expertise is increasingly in demand among start-ups and established companies that are fighting for sustainable solutions and market shares in the broad field of air conditioning technology with innovations and technical modifications of well-known products.

"The pace of technical advances is immense. The designers are well-advised to have the fastening elements in mind right from the start, because you can make a lot of mistakes here in terms of functionality and costs, among other things," is Ralph Rammersdorfer's credo.

HVAC – a market that has increasingly become the focus of politics, business and research in light of climate change and the energy crisis. And which is booming in areas such as heat pumps, because according to the plans of the federal government, these are to become the new number 1 heating system in Europe.

And with the heat pumps, sales of electricity storage systems are also increasing rapidly. Efficient, powerful and cost-effective air conditioning and ventilation systems are also required during the hot months - all of which require housings that "due to the highly sensitive technology inside must be absolutely leak-proof and corrosion-resistant".

In addition to a high and dynamic strength of the individual components in the air conditioning technology, which must also withstand very demanding loads, according to Rammersdorfer, as a designer and developer, you must not lose sight of the "safety" aspect: "Of course, it is also about protection against unauthorized access. But the corresponding fastening elements are also of particular importance for operation and operation in view of the current that flows."



Blind rivets can be set inexpensively, easily, quickly and error-free
In our range, we offer a large selection of stainless steel connectors and rivet types (including the appropriate setting tools) that meet (almost) all requirements for a secure and tight connection in terms of dimension and function. And: The stainless steel blind rivets can be set easily, quickly and error-free - and allow a very high possible force transmission, based on shear and tensile force transmission.

According to Ralph Rammersdorfer, the fact that Bossard & KVT is not a manufacturer itself "gives our customers the security of not being offered their own preferred blind rivets. Anyone who relies on our advice and expertise will get exactly the solution they need - and they don't have to worry about problems during assembly. "Finally: if the product has to meet individual requirements, the experts from the Bossard competence center for drawing parts in Velbert are ready to help.

From the briefing to the development of prototypes and tests in a certified Bossard test laboratory to intelligent IoT process-controlled production - the principle of "everything from a single source" is for Ralph Rammersdorfer and our business development managers with plenty of experience and a high level of engineering expertise in connection technology "the key for our customers to optimize their value chain and reduce the total cost of ownership through simplification".



Two riveting solutions for HVAC systems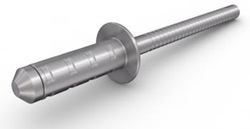 With truss head or large head, in aluminum (bare) or steel (galvanized): The V-Grip blind rivets, which we offer in various designs, are a very economical solution for the construction of housings. With them there are no assembly problems such as material damage, crooked rivets or wasted material due to rejects. The V-Grip blind rivet is waterproof, can be used in oversized drill holes (tolerance compensation) and is also available in black for dark housings. Another advantage: a large range of clamping lengths!

The Avdel® Avinox® stainless steel rivet is a high-strength fastening solution ideal for thin sheet metal found in many air conditioning enclosures. Not only does the rivet offer good corrosion resistance and vibration resistance even at high temperatures, the secured mandrel also prevents damage to the material to be joined and electrical problems or rattling due to loose stems.

Benefits also include one-sided mounting capability, high shear and tensile strength, and the ability to accommodate irregular, oversized, slotted, or misaligned holes. Ralph Rammersdorfer emphasizes: "Also very important: Breakstem rivets can be customized to meet individual assembly requirements."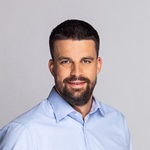 Ralph Rammersdorfer
Product Manager Riveting
ralph.rammersdorfer@bossard.com


Riveting technology from Bossard & KVT
You can find more information about Bossard riveting technology and our solutions on our website.