Contactați-ne
Telefon
România
28.08.2023
New! Southco® E5 Quarter-Turn Latch: Flap shut, housing secure!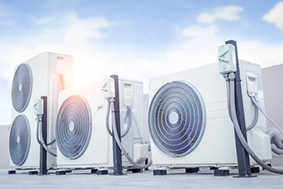 A solution from the Bossard & KVT Austria range for air conditioning, among other things

For example on the access door of a heat exchanger or insulating cooler: The new Southco® E5 quarter-turn latch from the Bossard range not only offers a wide range of air conditioning/HVAC (Heating, Ventilation and Air Conditioning). ') a winning combination of handle, secure locking and ease of use. "In principle, the E5 quarter-turn latch with a handle design can be used anywhere that a single-handle operation is relevant," says Christoph Gabl.
Large selection of configurations for individual requirements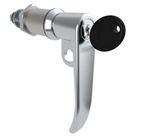 Our product managers at Bossard & KVT Austria and proven locking experts underline the "package for maximum security", which you get with the optional addition of a padlock: "The E5 quarter-turn latch is suitable for the individual specifications and framework conditions, not least because of its modular design There is a large selection of actuation types and locking options thanks to the design, the configuration (several key codes!) that fits most conditions is extremely easy, including installation, even on thick doors, and is therefore also cost-effective."
Speaking of simple: the simple manual operation is ideal for maintenance "behind the door or flap". The is turned by a quarter, i.e. 90 degrees - this is exactly how fast, convenient and reliable closing and opening works.
Whether in steel, black powder-coated or chrome-plated, in dustproof and/or watertight versions, the E5 die-cast zinc latch is, for Christoph Gabl, "an extremely useful addition to the Southco® portfolio, which shows once again: Designers think first and foremost of the user and their requirements."
Southco® portfolio

For more information on Southco® Latches and Hinges, visit our
Southco® Brand Page.