Contactați-ne
Telefon
România
13.07.2023
Repair service for hydraulic and pneumatic rivet nuts and blind rivet nuts setting tools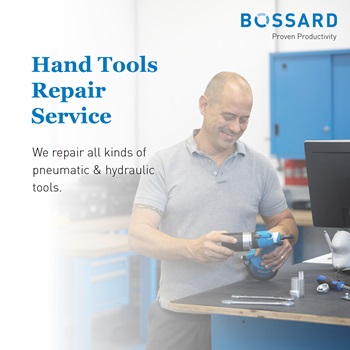 When it comes to setting tools, reliability and functionality are of paramount importance, but wear and tear is inevitable, even the highest quality tools need repair or maintenance over time.
We are dedicated to repairing handheld devices from Stanley, Avdel, Lindova, Huck, Alcoa, SFC-König, Honsel and many more.
Quality assurance:
As an authorized dealer of the above brands, we only use original spare parts to ensure optimal performance and longevity.
Fast turnaround time:
We strive for a fast turnaround time for our repair services. As soon as we receive your handsets, our technicians will immediately determine the extent of the repairs and send you a repair quote.
Customer satisfaction guaranteed:
With our handheld repair service, customer satisfaction is paramount.
Our service team is at your disposal to clarify inquiries during the repair process.
Contact us at:
Please fill out the service return slip and send it together with some samples of your used fasteners, enclose it with your machine and send it to us.