Contactați-ne
Telefon
România
17.05.2023
New development from Southco® in the Bossard latch range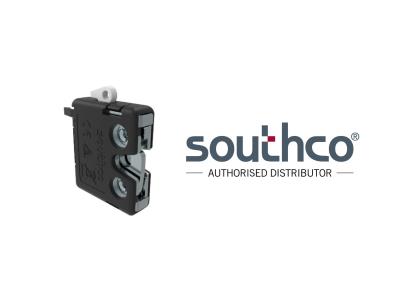 Little space? Safety through compact "Electronic Rotary" latches!
Alexander Dobler "Whenever something needs to be significantly smaller than the norm and little space is available, the challenges for technical solutions are particularly tricky. Of course, this also applies to latch systems if they have to be as small and compact as possible and have to close reliably and absolutely securely," says Alexander Dobler.

Our Senior Expert Business Development Manager at Bossard and proven expert for latches and bolts is therefore delighted with his customers about a new Southco® development in the Bossard range that precisely meets these requirements: The very compact electronic R4-EM-05 "Rotary " latch provides firm closure and intelligent security for space-constrained applications.

According to Alexander Dobler, the new mini version in Bossard's electromechanical latch range has all the characteristics of "its big Rotary brothers and sisters, just square, practical, good and very compact":
Electronic access control.
Simple "push-to-close" operation via snap lock and electronic confirmation.
Integrated sensor provides information about the door and locking status.
Low power requirement and high load capacity due to geared motor (instead of magnetic coils).
Long-lasting, secure protection against vandalism, among other things, thanks to the tried-and-tested "rotary" latch design.
Clean, concealed exterior surfaces thanks to concealed two-hole mounting.
Mechanical emergency opening in the event of a power failure.
Three application examples: locker, e-charging station and smart case
In addition to various locker systems, where the design leaves little space, the
electronic R4-EM-05 "Rotary" latch
is also ideally suited for the flaps of an e-charging station, which on the one hand must be reliably closed and on the other hand be easy to operate by maintenance personnel should.
Also, according to Alexander Dobler, the compact locks are "ideal for smart cases, such as tablet cases in schools: You can put all school tablets in these in every classroom, lock them securely, control access – and the tablets load inside at the same time".
Southco® products


For more information on Southco® Latches and Hinges visit our
Brands Page.