Contactați-ne
Telefon
România
12.05.2023
FASTEKS® Oval Compression Limiters: Flexibility in Plastic Assemblies
Compression limiters are used to prevent damage and stress fatigue to plastic components when a high preload force is applied to the component during assembly.

By using FASTEKS® compression limiters, compressive forces are absorbed and assembly accuracy is increased during the assembly process.

Traditional compression limiters are usually round. However, when a high level of flexibility is required during assembly, an oval compression limiter is essential. These new oval compression limiters provide high flexibility and versatility through center misalignment and tolerance compensation.

Bossard offers a standard range of FASTEKS® compression limiters for press-fit and mould-in, suitable for bolt diameters from M6 - M8.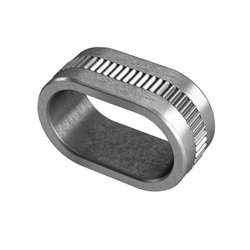 BN 2088 – FASTEKS® Compression Limiters for press-in and mould-in, oval unheaded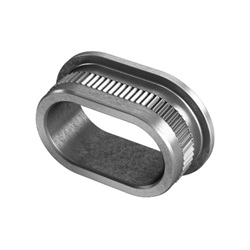 BN 2089 – FASTEKS® Compression Limiters for press-in and mould-in, oval headed

FASTEKS® oval compression limiters are typically used on plastic-to-metal or plastic-to-plastic joints where there is a risk of joint failure due to excessive loading or deformation of the plastic part.

Oval compression limiters are designed to provide additional flexibility over round compression limiters in terms of center misalignment and tolerance compensation.
In addition to their flexibility and versatility, oval compression limiters with an additional head design provide an increased contact area compared to traditional round compression limiters. This results in greater resistance to axial loads, further strengthening the plastic assembly.

So, all in all, an oval compression limiter ensures that the structural integrity of the plastic component is not compromised by these loads and forces.
With the newly introduced FASTEKS® compression limiter line, we are able to cover these product requirements as standard from our standard portfolio, without the need for the customer to repeatedly develop these components from scratch.

Compression limiters are becoming increasingly important in many industries as more and more plastic parts are used in manufacturing. With the growing demand for lightweight, lightweight materials, plastic parts are replacing many traditional metal parts. It plastic components have lower mechanical properties compared to metal components, and this is the reason for their use on compression limiters.

Overall, round and oval compression limiters from the FASTEKS® compression limiter line, provide an excellent solution for reinforcing bolted connections on plastic components.
Contact us! Martin is happy to help!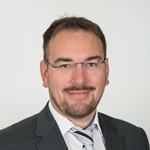 Martin Trausner
Product Manager Threaded Inserts
+43 732 257700 11