Contactați-ne
Telefon
România
17.01.2023
Special requirements of access solutions for special vehicles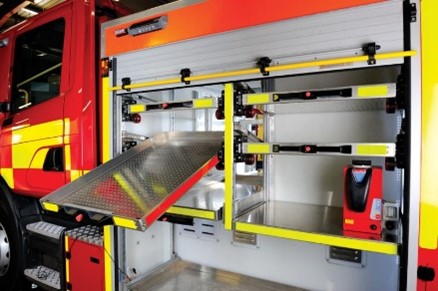 Special vehicles such as ambulances, fire-fighting vehicles, military vehicles, etc., are built to cope with cases of emergency. These vehicles should be robust and resilient enough to withstand the demands of their specific purpose. Military or emergency response unit vehicles are even required to be reliable on rough terrain.

Imagining the paramedics or fire-fighter in a situation where he/she must access the material or tool for an emergency and has a problem operating the drawers or doors of the compartments in these special vehicles. Or the compartments are not properly locked and opened unexpectedly on the rough terrain. Not only will it impede the speed of their live-rescuing action but it might also create potential hazards for themselves inside the vehicles.

The requirement for access solutions for any doors, locks, and joining of different components in these vehicles is high! While these vehicles are used in an emergency, the locks, hinges, latches, and all kinds of fasteners must fulfill the following demand:
clear indication
ease of use
secure and intuitive locking
resistant material
rattle and vibration resistant
easy installation
remote access possibility
Bossard and KVT-Fastening offer a wide range of access solutions which fulfill the demanding requirements of these special vehicles.
Push-to-close Hardware
The latches simply slam shut. M1 Series is ideal for all types of hatches, compartments, and panels.


Compression latches
Styled and flush mount solution for storage hatches. The waterproof seal is created by drawing the cam in tight.


Monitoring access through visual indication. It is generally used in ambulances where it is standard to restock the storage or clean the equipment after an operation. The visual indication tells exactly which compartment got opened and needs to be inspected.


Hinges
A wide range of hinging solutions in external, concealed or fully integrated design to control motion and enhance functionality. They are also available in stainless steel with optional covers to prevent injuries due to the constant motion of the vehicle and increase hygiene.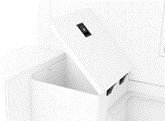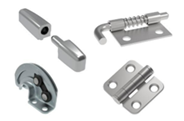 Rotary Latches
The rotary latches enable concealed and remote latching solutions used for storage compartments or under-seat storage.

Electronic Access Solutions
The electronic locks combined with Bluetooth can be accessed and monitored remotely.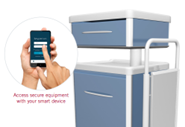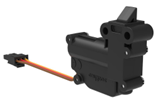 Telescopic Slides and locking systems


With a range of heavy-duty aluminium slides and lock-in lock-out systems, Accuride can ensure that each of our access and movement systems fully conforms to required safety standards. We specifically create each emergency service slide to offer unrivalled performance where it counts, ensuring that all equipment is easily accessible during deployment. With slide-and-tilt and locking handle variations available, we are able to deliver a completely versatile solution for a range of fire and rescue services.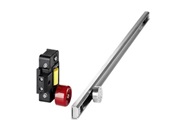 More access solutions such as display arms, control elements, and quick fasteners are available. We offer a comprehensive access solutions portfolio for all kinds of fastening challenges for special vehicles.

We are happy to support you with our many years of experience. Contact us now.
Subscribe to KVT Newsletter now and stay updated with our latest product and service highlights!