Contactați-ne
Telefon
România
07.12.2022
Your Expert Partner in Fastening for Electric Vehicles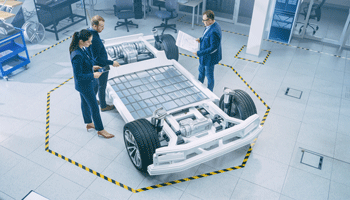 What impact do fasteners have in electric vehicles?

Sustainability and lowering carbon emission is the common goal of the majority of our society worldwide. In accordance with that goal, the automotive market has been developing sustainable solutions and vehicles with lower carbon emissions. The electric vehicle is one of the fastest-growing sectors in today's world. Both consumer and public demand for electric vehicles has pushed EV manufacturing, its supply chain, as well as the corresponding infrastructure such as charging stations to grow and develop innovative solutions rapidly.

What impact do fasteners have in electric vehicles? Firstly, fasteners are everywhere in an automobile inside out accounting for even around 50% of all individual parts. The smarter the fastening is, the lighter the vehicle will be, which has a direct impact on energy consumption and carbon emissions. Light-weighting is especially a focus in EV battery manufacturing, as one of the heaviest components in an EV.

Secondly, secure fastening ensures the safety of the components of an EV. Fastening solutions for EV powertrains and batteries, which are the heart of an EV, need to be highly durable and resistant to vibrations and extreme temperatures to overcome range anxiety.

Bossard offers comprehensive knowledge and solution for fastening in EV

Bossard, as an expert in fastening and assembly since 1831, recognizes these trends and challenges and has comprehensive knowledge and solutions for the EV sector.

From the body in white, and chassis, to the heart of the EV – battery and powertrain, Bossard offers a wide range of fasteners for the full spectrum of EV applications. Our fasteners meet the highest safety and quality standards and can help to minimize production times and optimize maintenance processes, thereby assisting our customers with increasing their efficiency and productivity.

Furthermore, Bossard assists you not only with the fastening knowledge you might never consider but also assists you to make the right decisions from the start with the testing capabilities and the analysis services as well as design support.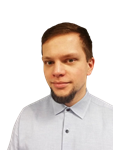 To achieve that, we have experts to assist you. "You can use 1000 identical fasteners or 1 piece of 1000 different kinds. We have them all and we can help you rationalize the design," said Mateusz Baraniak, the Application Engineer in EV sector in Bossard Group. Baraniak has rich experience and insight into the EV industry. "My responsibility is to show the customer less obvious but more beneficial solutions, advise on current issues, and help overcome any fastening challenges in EVs and related products."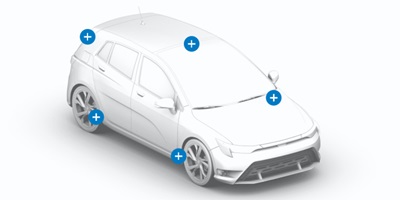 (click on the picture to the EV product selector)

With our interactive EV product selector, you see a wide range of fasteners in different car parts for your assembly. We are happy to support you in all kinds of challenges in EV manufacturing with our longtime market experience in the EV sector.

Contact us.
Subscribe to KVT Newsletter now and stay updated with our latest product and service highlights!