Contactați-ne
Telefon
România
04.11.2022
A simplified solution means increased productivity – Cam-Safe grounding system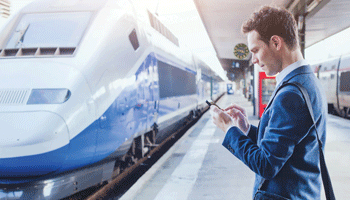 Grounding is the heart of the protective measure against hazards like lightning strikes and electromagnetic pulses in railway infrastructure.

In the railway industry, the earth connection of the control cabinet was often achieved by various screws or welding studs with additional washers and other connecting elements welded to the control cabinets, hot-dip galvanized sheet metal, copper rails, and aluminum profiles.

This is a time-consuming process with many parts involved. A leading manufacturer of rail track maintenance and track laying machines in Austria (hereinafter referred to as "The customer") was convinced when our Account Development Manager Clemens Hocheder showed them Cam-Safe grounding studs.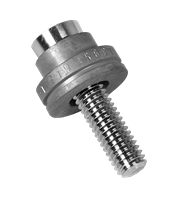 The Cam-Safe grounding studs are available in a range of sizes to suit numerous material thicknesses.
The unique contact feature enables superior lifetime performance
Quick and easy to install
Available for use with M6, M8 and M10 studs
Aluminum, steel & stainless-steel variants
Suitable for material thicknesses from 1.5mm to 5mm
Removal/repair/maintenance solution available
Unique barcode of each connector for system implementation
Practical tests in original sheet metal components were carried out to demonstrate the application of the Cam-Safe grounding studs, the customer was enthusiastic about the system and was convinced by its massive time savings, reduction in parts, and clean earth connection to start on a small scale.
In the case of series implementation with high-end HS-Technik hardware and software, process monitoring is possible for each earthing bolt set. Two grounding studs are already in use by the customer and the prototypes have been produced. Subsequently, HS-Technik device will come into play to create a clean connection that ensures process reliability and a qualitatively sustainable earth connection.

Overview of Cam-Safe Grounding System:

The system-based approach focuses on complete quality assurance of the whole product life cycle by offering full process management, traceability and archiving from start to finish in order to reduce the risk of failure. The specially adapted intelligent tooling, a vast improvement on traditional installation methods currently available on the market, makes the installation quick and easy and provides true quality inspection features.

Designed "from scratch" to make the process as simple, easy, and safe as possible, the Cam-Safe grounding connection system redefines the industry standard for safety-critical electrical grounding.

The system comprises:
Grounding studs
Grounding nuts
Intelligent installation tooling
Integrated barcode readers
Software process management tools
System features & benefits

System process benefits:
Full process traceability
Process management via software / intelligent tooling
Individual installation parameter archiving
Visual installation confirmation
Installer / user identification
Software management tools
Tooling benefits
Integrated barcode scanner
USB interface
Tool management software
Force monitoring
Save up to 150,000 installation records
OLED screen for visual control
OK/ not-OK display and evaluation
Operator information
Would you like to consult our experts about your application?

Contact us.