Contactați-ne
Telefon
România
+4037 138 11 55 | Mobil: +40 724 511 400
Formular de contact
Ne face plăcere să răspundem întrebărilor dumneavoastră.
> Contact
30.09.2021
New engineering service: Expert Education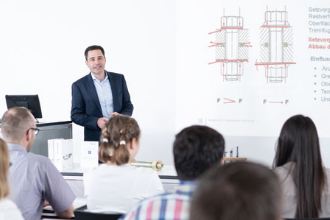 Expert Education: Practical training on fastening technology
If engineers, technicians and developers also use fastening and connection technology in their products and applications, but their expertise is different, then these questions inevitably come up:
Which norms, standards and guidelines are to be used here?

Are the correct fasteners - and the tools used correctly?

What's new in the area of fasteners that make assembly easier?

What alternative products are there to leaded brass?

Will the hexalobular socket drive establish itself as the new standard for screws and replace the classic hexagon socket?


...
Practical training by experienced and highly qualified experts on the respective questions, such as we offer with our Expert Education service, provides security.
Here we have put together a whole bundle of engineering and consulting services, the claim of Expert Education: to convey basic and special knowledge of the product and application to the customer and the participants, "but above all to show unexpected and often hidden optimization potential", so Alexander Dobler.
Creating awareness for small parts with a big impact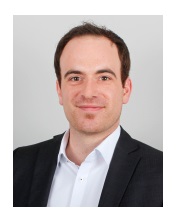 For our Business Development Manager and his colleagues, who provide our customers with an important piece of fastening know-how through Expert Education, one of the many lessons we have learned is particularly striking:
"In many cases, you don't even know what serious and often very expensive mistakes you can make with so-called C-parts and their use. Often, because of the focus on the entire product, you don't see the fastening elements at all or see them too late - and then wonder if something doesn't work in the end or doesn't work as desired. "
Dobler's claim is not to use Expert Education to create lots of new fastening experts.
"That is also not the actual task of our customers' engineers and technicians. Rather, after our training courses, they should have legally secure ground under their feet, understand the problems of individual fasteners in assemblies, help themselves, of course, but especially specialists like us should be able to ask the right questions.
In focus: the individual requirements of customers
What is the best technique to secure my screw connections? How is a screw tightened correctly?

How can corrosion be avoided? How can costs be saved with the right connecting element?

Expert education also means: customer-specific relevant topics, interactive and didactically professional training courses, well-structured and maximally practical content - and this as a face-to-face seminar, webinar, e-learning or a combination thereof, as desired.

The special plus: The certificate in screw technology VDI / VDE 2637.
The measurable benefits of Expert Education
The know-how you have learned makes it possible
design a product with the right fasteners.

to optimize production for a lean manufacturing process.

make an inexpensive selection of fasteners.

to meet the prescribed quality standards and guidelines.


to guarantee a smooth assembly process.
Are you interested and would you like advice from our experts?
We are happy to provide you with advice and assistance and advise you quickly and competently. Please contact us.

> to the contact form

Further information can be found on our website under the following link:

> to the website