Contactați-ne
Telefon
România
20.10.2020
Innovation from Southco portfolio: CounterBalance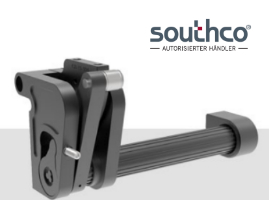 Substitution of gas pressure dampers and weight compensation of heavy flaps
Innovations from the portfolio of our partner Southco: the area of position technology has been expanded to include a product solution with torsion springs with the new "CounterBalance" heavy-duty hinges.
This means that heavy panels and flaps can now be handled more easily and positioned in many areas of application because their weight is compensated for by the hinges. This is ensured by the combination of hinge and torsion spring technology, which minimizes lifting forces ("CounterBalance") and enables gas pressure dampers to be substituted.
By adapting to the specific weights and centers of gravity as well as the modular structure and innovative technology, free positioning, "self-opening" and locking positions can be implemented. Because the CB hinge compensates for the downward force of gravity, heavy panels can be lifted and lowered effortlessly and safely by the end user, and ergonomic ease of use is ensured.
Due to its compact design, the CB hinge with torsion spring can be mounted on the inside of housings. In addition, it can be precisely adjusted to the respective application depending on the requirements.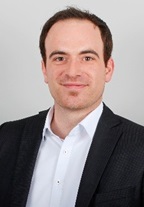 The new CB hinge system is maintenance-free, temperature-stable and repeatable up to 100,000 cycles and can therefore be used flexibly in numerous demanding applications. It is also characterized by high vibration resistance and is therefore an ideal solution for a variety of mobile and static applications, such as large devices in industrial, special vehicle and medical technology.
The mechanical functional principle guarantees (in contrast to temperature-sensitive gas pressure springs) a constant and reliable performance at temperatures from -37 ° C to + 107 ° C.
"With the modular CounterBalance torsion spring system, complex and demanding applications with high flap weights can be implemented where other technologies reach their limits. The advantages mentioned above go hand in hand with a high level of operating convenience and increased safety for the operator.
"We are happy to provide support at any time on site or using CAD data, tips on dimensioning and installation during project planning," says Alexander Dobler, Business Development at KVT-Fastening GmbH.
Further details such as Data sheets or the Southco general catalog can also be found on our Southco brand page.