Contactați-ne
Telefon
România
17.03.2023
LiteWWeight® Lotus Abalone: Revolutionizing Fastening for Fibrous Components in Automotive Production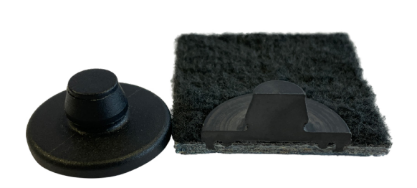 MM-Welding® technology is an innovative fastening technique using ultrasonic energy to create a frictional positive connection in porous materials, sheet structures, sandwich materials, injection-molded, and pressure moldings. To achieve this, rod or collar-shaped thermoplastic elements are used to fasten components.

LiteWWeight® Lotus Abalone: Proven cutting-edge technology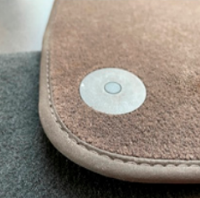 MultiMaterial-Welding LiteWWeight® Lotus Abalone is a cutting-edge one-component clip solution offered by Bossard Group. The LiteWWeight® Lotus Abalone can be the perfect substitution for clipped floor mat retainers.

The revolutionary technology enables fast and reliable connections for fibrous components (woven and non-woven) and textile structures. It offers the following advantages:
Very fast processing time of ~1 second
High strength due to intensive integration in the fibrous matrix
No markings on the opposite side, even in thin and sensitive materials
Only 1 side required for installation
Available in several common thermoplastics
>> Download the factsheet

Recognized solution by the leading automaker
The technology has been applied to a floor carpet assembly for a major automaker's vehicle. The vehicle is manufactured by a major player in the automotive industry and is expected to have a production volume of 450,000 units per year.

Right after the development of LiteWWeight® Lotus Abalone, Rob Tate, Business Development Manager of MM-Welding, had the chance to meet with the Technical Design Lead and introduced him to the advantage of LiteWWeight® Lotus Abalone in comparison to the more labor-intensive 2-piece solutions used today. Lotus Abalone advantages include lower cycle time, reduction in components, reduction in labor, and ultimately lower costs. Despite the initial reluctance Rob convinced the company to give the technology a chance. Bossard's team had to perform rigorous testing, including climate and longevity tests, to prove the effectiveness of the technology.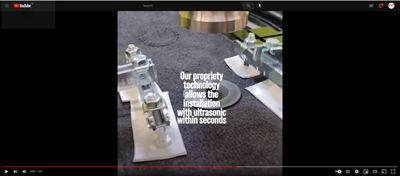 >> Video: MM-Welding® LiteWWeight® Lotus Abalone - clip retainer for floor mats

Significant Total Cost-Saving

One of the challenges faced during the development was protecting the grain on the welding surface. The vehicle development team agreed to only grain the top button that is visible when the floor mat is secured in place, which solved the problem. The use of LiteWWeight® Lotus Abalone has resulted in significant cost savings for the Tier 1 supplier. The machines used in the current process were over $1 million, but Bossard provided a cost-effective solution, saving the Tier 1 supplier a significant amount of money. In addition to the technology advantage, the elimination of the bottom pieces of the 2-piece solution used today resulted in further significant commercial benefits.

LiteWWeight® Lotus Abalone is a game-changer for the automotive industry, and its application in the floor carpet assembly of a major automaker's vehicle is just the beginning. The technology offers significant cost savings, improved efficiency, and increased reliability, making it a valuable addition to any automotive production process.
Lasse is happy to help!
Contact our Business Development Manager Lasse Behrmann for more information and request samples.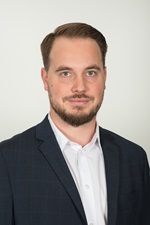 Lasse Behrmann, MSc
Business Development Manager MM-Welding
lasse.behrmann@bossard.com
+43 676 839 386 19