Contactați-ne
Telefon
România
+4037 138 11 55 | Mobil: +40 724 511 400
Formular de contact
Ne face plăcere să răspundem întrebărilor dumneavoastră.
> Contact
22.07.2021
New! Rivet nuts with knurled shank - RAB ™ and RMAB ™ from PEM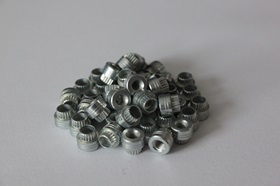 If the anchoring in thin sheet metal parts is exposed to the highest loads and the screw connection should be as robust as possible - then the rivet nuts RAB ™ and RMAB ™ from PEM® are used. The connection specialist KVT-Fastening / Bossard Germany is expanding its comprehensive product portfolio with these new, anti-twist variants of the tried and tested RHB ™ and RMHB round rivet nuts. The difference between RAB and RMAB ™ "is made by the knurled shank, which forms a better form fit with the carrier material and guarantees a firm anchorage that can be loaded on both sides," says Denis Heinrich.
The Clinching Business Development Manager at KVT-Fastening / Bossard Germany emphasizes the wide range of possible uses for the new rivet nuts, which do not fail even if the screw connection is overloaded. RAB ™ and RMAB ™ are available in the material variants steel and stainless steel as well as in the dimensions customary in industry. They are perfectly suited for hard and high-quality materials and score, among other things, wherever weight and tight installation space play a role - or where a flush connection with the component surface is necessary. Heinrich: "The first rivet nuts with a knurled shaft are already in use. Whether housing construction or automotive, rail or electrical industry - there is hardly an area in the metalworking industry that is not used for RAB ™ and RMAB ™".
I am looking forward for your request: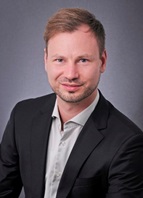 Denis Heinrich
Business Development Manager
E-Mail: d.heinrich@kvt-fastening.com